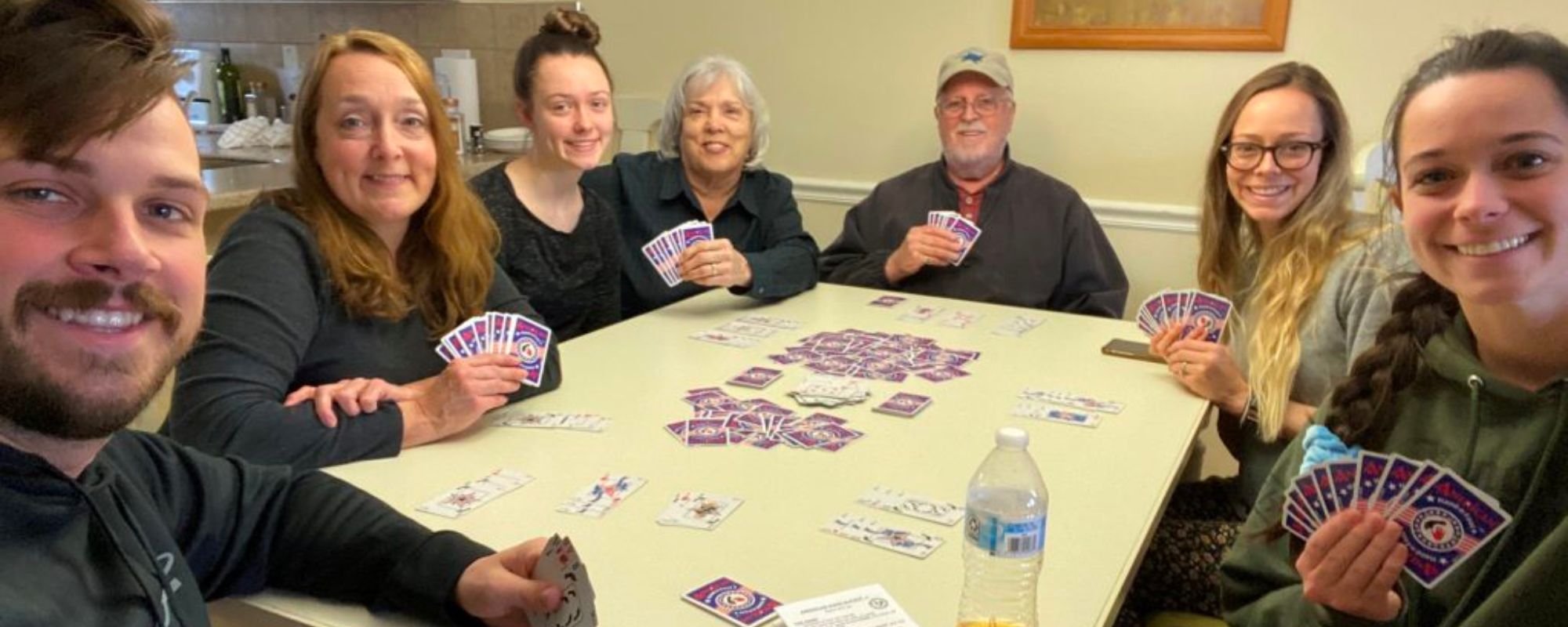 American Hand N Foot is now a 2nd generation business. American Hand N Foot has continued to grow; selling in 40 states. 
 Our game has always been a family venture. In the beginning family members played our game and worked out kinks and gave ideas for a more exciting game experience.  We marketed in various ways; part of which was having family members (6) going to local community centers and teaching people who signed up to learn American Hand N Foot.  We continue to offer our services to attend venues to help people learn our game.
 Initially Gregg, Dorothy's son, handled all aspects of our game, sales, packaging, shipping, inventory, etc..  You name it, Gregg did it. Gregg was working full time with employment duties, in addition to our game responsibilities, which took more hours in a day than Gregg could offer.
That is when Joan and Jerry (Dorothy's daughter and son-in-law) took over the handling of the game and all of its associated components. We also have 3rd and 4th generation family assisting occasionally.  Today, 2022, Jerry and Joan are celebrating 7 years of this ever expanding game called American Hand N Foot. We welcome and are happy to hear the stories from current players and those new players to the game.  Feel free to contact us with any questions.
American Hand-N-Foot is available for purchase on this website. We ship American Hand-N-Foot via USPS Priority Mail
within the Continental United States

.